Diana Favento
Gli Occhi di Diana - Les Yeux de Diana - Diana's Eyes
2006 - Bianco/nero e colore - Blanc/noir et coleur - Black/white and color
Foto - Photos - Photos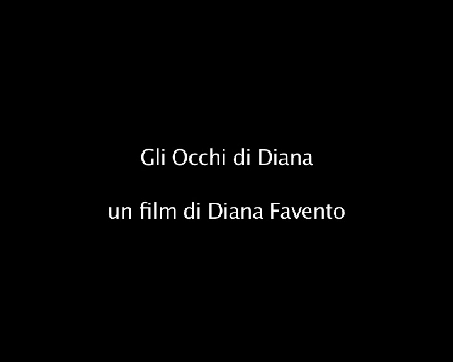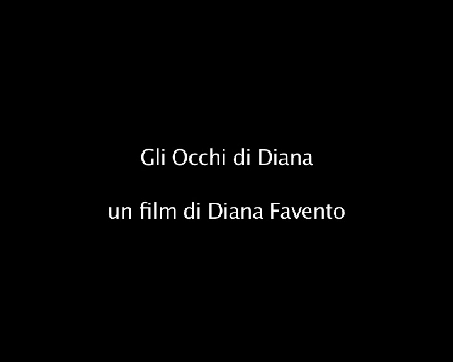 ---

"Gli Occhi di Diana" è un millimetraggio in cui la regista descrive il mondo che le è famigliare e che ama, tramite la tecnica della ripresa soggettiva abbinata a poche inquadrature fisse con le quali inserisce se stessa nel proprio discorso filmico. La formula del millimetraggio permette di rendere di immediata fruizione al pubblico le emozioni dell'artista che in quest'opera sovrastano la purezza formale che pure si avverte in sottofondo.
Il film ha partecipato alla IIIa edizione del concorso "Anteprima Zone di Cinema".
Torna su

"Les Yeux de Diana" est un "millimetraggio" dans lequel l'artiste décrit le monde qui elle est familier et qui elle aime, par la technique du projectile subjectif liée avec un certain inquadrature fixe avec lequel elle insère soi même dans son discours filmique. La formule du format de "millimetraggio" laisse rendre immédiatement au public les émotions de l'artiste qui dans ce travail surpassent la pureté formelle qui également est perçue dans le fond.
Le film a participé à la IIIème édition de "Anteprima Zone di Cinema".
Retour au dessus

"Diana's Eyes" is a "millimetraggio" in which the artist describes the world that is familiar to she and that she loves, through the technique of subjective shot bound with some fixed inquadrature with which she inserts itself in her filmic speech. The formula of the "millimetraggio" format allows to render immediately to the public the emotions of the artist that in this work surpass the formal purity that also is perceived in background.
The movie has participated to the IIIth edition of "Anteprima Zone di Cinema".
Go up
---
Copyright by Franco Favento

All the contents of this site are
free for personal use only

All rights reserved

info@deifavento.org